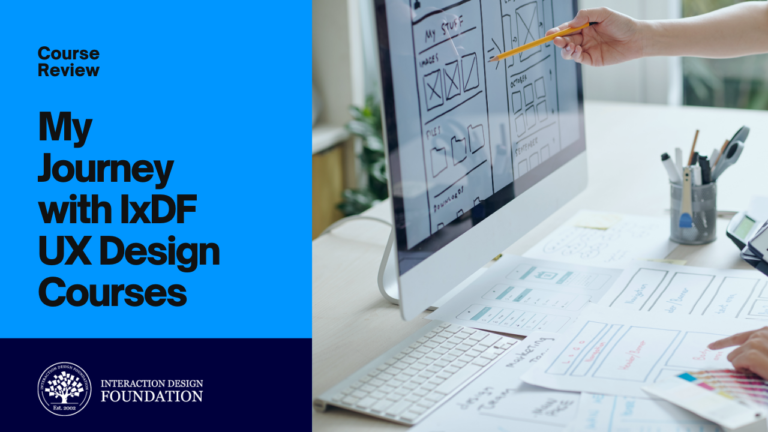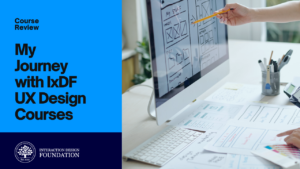 Hello! My name is Edina Gardos. As the founder and creative director of Just Pointblank, a digital agency in the beautiful city of Cape Town, I have always been passionate about creating digital products that are both useful and impactful. With a background in interior design and extensive experience in the hospitality industry, I understand the importance of building products that not only look good but also provide exceptional user experiences. To enhance my UX design skills and take my work to the next level, I turned to the Interaction Design Foundation (IxDF) online UX design courses.
Building on Diverse Experiences:
My background in interior design, along with my experience in the hospitality industry and as a scuba diving instructor, has enriched my perspective as a UX designer. IxDF has been invaluable in helping me bridge the gap between these domains and the digital landscape. By merging my expertise in understanding human behavior, creating engaging physical spaces, and facilitating memorable experiences, I can craft digital products that seamlessly blend aesthetics and functionality.
Justifying Design Choices:
One of the most significant benefits I've gained from the IxDF courses is the ability to back up my team's design choices with solid knowledge and research. In client meetings, it's essential to convince stakeholders and decision-makers about the value of specific design decisions. Armed with the insights and techniques I've learned through IxDF, I can confidently articulate the rationale behind my team's design choices.
Taming the Feature Beast:
Startups often have a strong desire for feature-rich products. With seed funding pouring in, there's a tendency to build full-blown products with all the bells and whistles from the get-go. However, IxDF has equipped me with the power to tame the feature beast. The knowledge and insights gained from the courses have allowed me to present a more compelling argument for the value of testing and iterating on features before committing extensive resources. Additionally, the courses have provided me with practical tools and techniques for conducting user testing and gathering meaningful feedback. I've learned how to design effective usability tests, conduct interviews, and analyze user behavior to uncover valuable insights. Armed with this knowledge, I can confidently explain to startup clients that testing features early and often not only helps validate assumptions but also uncovers potential usability issues and user preferences. I emphasize that investing in user testing early on can save them from costly redesigns and wasted development efforts down the line.
Learning from the Masters:
As an IxDF student, I've had the pleasure of learning from industry giants like Don Norman and Frank Spillers. Don Norman's ability to demystify complex concepts and Frank Spillers' talent for making UX design accessible and practical have transformed my approach to work.

Value for Money:
Considering the quality and depth of the content, the affordable pricing of IxDF's courses makes them an excellent investment. Compared to traditional educational institutions, IxDF's courses are more accessible and provide flexible learning options. The organization also offers a subscription-based membership, providing unlimited access to all courses, which is especially beneficial for individuals seeking to learn multiple topics or continuously update their skills.
Certification and Recognition:
Upon successful completion of a course, learners receive a certificate from IxDF, which can be a valuable addition to their professional portfolio. IxDF's certification is well-regarded within the industry and can help individuals showcase their expertise and credibility to potential employers or clients.
In Conclusion:
I wholeheartedly recommend the IxDF experience to anyone seeking to enhance their UX design expertise. It has not only broadened my horizons but has also instilled in me a deep appreciation for the impact that thoughtful design can have on users' lives. With IxDF as my guide, I am excited to continue pushing the boundaries of UX design, crafting digital products that seamlessly blend beauty, functionality, and user delight.